The experienced team at Saywell Contracting is made up of professional and personable leaders who have many years of experience in the construction industry and have helped contribute to economic growth on Vancouver Island, and throughout BC.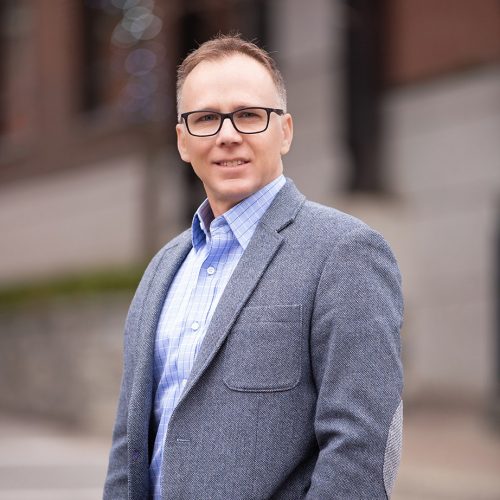 Sheldon has over 25-years' experience in construction, and over 20 years as the successful Owner of Saywell Contracting. An active industry member and advocate, Sheldon has served as Secretary of the Board of Directors for the Vancouver Island Construction Association and numerous committees.
As a Canadian Construction Association Gold Sealed Certified Owner, Sheldon continues to produce top quality multi-residential and commercial projects, as well as undertaking building envelope remediation work throughout Vancouver Island. Sheldon utilizes a "hands-on" management style, working with clients, architects and engineers to complete projects that meet and exceed customers' expectations. His motto is "People before Profits."
A demonstrated professional and personable leader, Karl is committed to the overall day-to-day operations of Saywell and ensuring client expectations are met. With over 15 years of experience in the construction industry, Karl has successfully completed numerous projects upwards of $8 million.
Karl possesses the knowledge and experience to engage and interact with all levels of professionals including Government Officials, Designers, Consultants and Clients. Karl understands the many facets of different forms of agreement: the flexibility of design-build vs. the rigidity of stipulated price IFC's. As a Senior Project Manager, it is Karl's nature to ensure the project is brought in on time and on budget.
A Gold Seal Certified Project Manager, Bonnie has spent the last 14 years building relationships in the construction industry on Vancouver Island. Her aptitude for learning, communication skills and thirst for continuously improving her technical capability have put her in the top of her field, and her drive and enthusiasm have made her a natural leader both at work and in the community.
Bonnie possesses a track record of successful project deliveries in a variety of construction models and contract types, on commercial, institutional, and multi-residential projects valued up to $15 million. Her strategic thinking, attention to detail and emphasis on team make her invaluable to clients.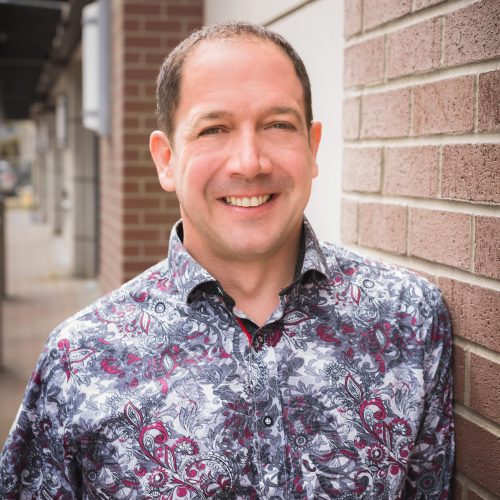 Ryan is a decisive, resourceful, and safety-focused Construction Project Manager with over 30 years of construction management experience. His long-term experience overseeing the design, development, and execution of construction projects for industry-leading companies makes him an excellent addition to the Saywell team. Recognized as an energetic relationship-builder, Ryan's reliable character gains respect of clients, vendors, and key decision-makers to deliver strategies that align with specifications and regulatory requirements. Ryan has a proven history overseeing all aspects of project development from initial consultation and strategic planning through execution and evaluation. He is a confident communicator who effectively leads cross-functional teams and simplifies complicated information across numerous platforms to ensure goals are achieved within budgets and deadlines.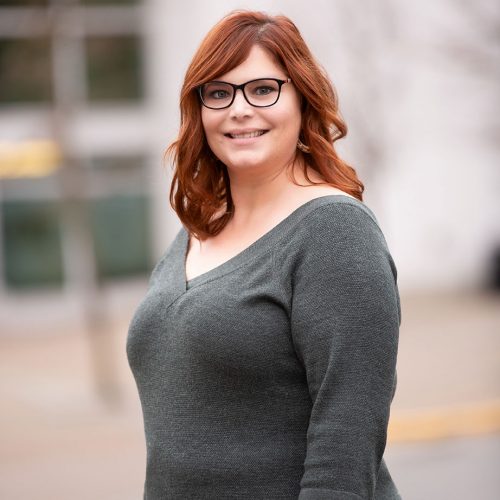 A true professional, Julie is committed to the overall day-to-day financial operations of Saywell Contracting. With over 23 years of experience, including 17 with Saywell Contracting, Julie successfully manages subcontractor payments, contract billing and company payroll. She oversees all accounting procedures and functions.
Todd brings over 23 years of Construction Management experience to the Saywell team. His long-term management and coordination experience in the industry provides clients with the advantage of a manager who possesses the proficiency, diplomacy, and aptitude to forecast, circumnavigate and overcome project challenges. Todd's background is rich with construction managerial and coordination experience including concrete office towers, major commercial retail renovations, multi-storey wood frame construction and land development projects. He has a brilliant understanding of how to integrate relationships, planning, budgets and scheduling in order to bring projects to successful completion.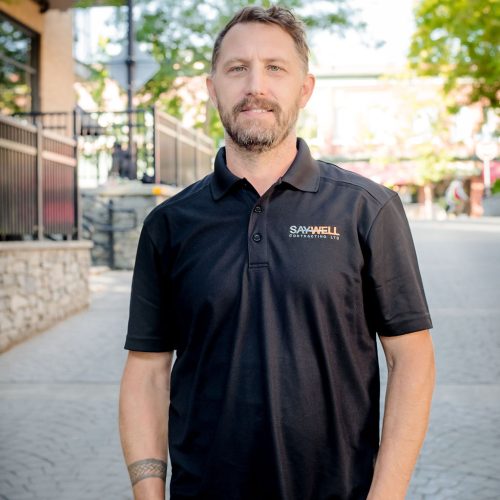 At 16 years old Rob knew he wanted to follow his father's footsteps and pursue a career in construction, his passion for building is multi-generational. After working internationally in the Cayman Islands, Rob returned to Vancouver Island to begin the process of becoming a Gold Seal Certified Superintendent. Becoming a successful Superintendent was only the beginning for Rob. After completing multiple multi-million dollar projects, he started on his leadership path taking on numerous coaching and mentoring courses which granted him the tools necessary to implement a positive team environment on all of his sites. His goal is subtrade synthesis through planning and communication. Turning a new chapter as Construction Manager, Rob has taken on the responsibility of all Saywell projects to come in on-time and on-budget.
Perceptive, resourceful, and focused, Corey is a Construction Project Manager with over 10 years of commercial Construction Management experience. Corey is very enthusiastic in nature and leverages this trait in all aspects of his management style. He recognizes and values the impact of transparent communication and creating and maintaining great relations with all project parties involved to effectively facilitate the construction process. His fundamental organization skills give clients the advantage of having a project that is strategically streamlined in accordance with budget and precise managed deadlines.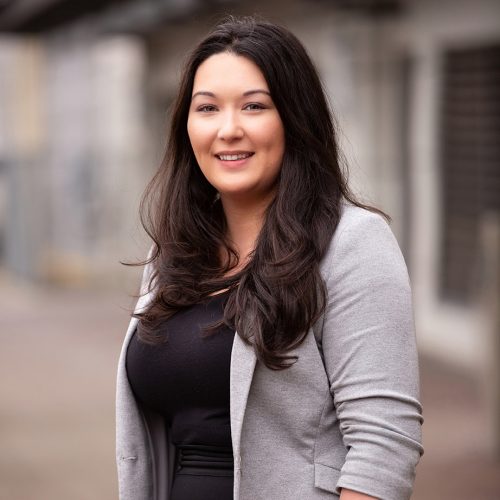 Louise brings the experience of working directly for a real estate developer with over $300 million dollars combined in residential, institutional and commercial real estate projects on Vancouver Island.
With over 10 years of experience administering contract documentation in both the construction and commercial real estate industry, she has the ability to facilitate building development projects of varying sizes and complexity. Louise is a strategic thinker who possesses strong organizational skills, giving clients an edge in seeing their project to successful completion.
Holly brings with her several years of experience working for developers in both Vancouver and Calgary. She has the ability to facilitate building development projects of varying sizes and complexity. Holly is a strategic thinker who possesses strong organizational skills, giving clients an edge in seeing their project to successful completion.
Jacquie brings over 18 years of experience in commercial, multi family and high-end residential construction. She has extensive experience in preconstruction including building and development permitting, project close out, warranty and completion. Jacquie has excellent organization skills and a resourcefulness that matches no others and along with her effervescent personality makes her a favorite with both clients and construction team members. She has worked in several different municipalities across Vancouver Island and is always up for a challenge.
With over 7 years in the Construction Management industry, Ariana has extensive experience both on-site and in the project coordination capacity. She has been involved with multiple projects across Western Canada, including various municipalities across Vancouver Island. With expertise in multi-family residential, commercial, and residential applications, specifically in both general contracting and plumbing realms, Ariana has the experience, insight and knowledge that give her the ability to successfully facilitate projects from initiation to completion. Throughout her construction management career, she has been involved in every aspect of the build process, providing her well-rounded experience to oversee and contribute to development projects with a wide range of size and complexity. As a Project Coordinator, Ariana provides support to all members of the Project Management team, assisting in the organization, communication, and execution of project requirements, ensuring successful project completion.
David began his career 18 years ago with Saywell Contracting as a labourer and completed his apprenticeship in 2008, receiving his red seal carpentry certification. He brings with him 10 years of lead foreman and site superintendent experience.
David has worked on numerous existing building envelope rehabilitation projects. He is very familiar with the needs of the occupants and keeping everyone on the team in constant communication. He has the proven ability to coordinate subcontractors on his site in order to bring projects in on time and on budget.
David began his career in Ontario as a builder/renovator, and decided to take his knowledge of building to the next level by completing a certified Home Inspection Course. After finishing his studies at St. Clair College in Ontario and becoming certified through InterNACHI, David moved to Vancouver Island in 2016, where he continued his home inspection career.
However, his love for building brought him back to construction, and David started with Saywell in 2017 as a Superintendent, renovating 60 hotel rooms at the Bayside Resort in Parksville. He has continued on with a number of other leasehold improvements and is now responsible for multi-family buildings from the ground-up. David's knowledge and enthusiasm for construction shows in everything he does and clients can expect a quality end result on every project.
With 20 years of construction experience, Keith has acquired experience overseeing all facets of construction and supervision of numerous Commercial, Institutional and Multi-family projects. Keith demonstrates his in-depth knowledge of the construction industry through his leadership on site, critical planning skills and thoughtful execution of projects. His dynamic construction background has given him advanced skill sets to manage and control project scopes, budgets, requirements, deliverables, and resources. Keith endeavors to achieve the highest standards for clients, as well as harmonizing information between the production team and the clients.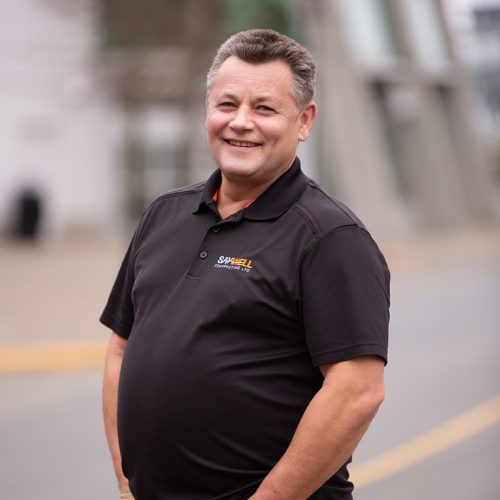 Dale has been in the construction industry for nearly 35 years.  After serving 3 years in the 8th/9th Battalion in military with the Royal Australian Regiment, Dale was trained by and worked for his father, a Master Carpenter who owned a large construction company in Queensland, Australia. After emigrating to Canada in 1988, Dale owned and operated a successful construction company in Calgary, where he employed a staff of 10 and successfully completed projects up to $5 million.
His specialties include high rise buildings, shopping centres, bridges and multi-family residences. Dale has excellent contractor-coordinating and communication skills, and believes that building long-lasting relationships with clients and valued trade partners is the key to success on any project.
Max is an ambitious multi-skilled leader with excellent communication and organizational skills. He brings over 23 years of commercial construction experience to the Saywell team. Given his well-established construction background, Max has successfully worked as a Superintendent from large-scale developments to tenant improvements. He possesses an innate ability to maintain excellent professional relationships with all parties involved on projects. Over the years, Max consistently demonstrates his commitment and dedication to complete client projects on time and on budget.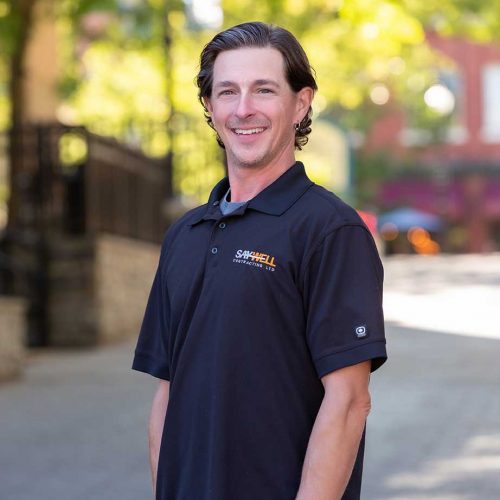 Ian is responsible for setting the high standard of Occupational Health and Safety that Saywell Contracting is well known for in our industry. Ian's responsibilities involve monitoring and proactively managing jobsite safety and to set company policy on safety for the health and well-being of our employees and others that work on Saywell's jobsites. Ian assists the project coordinators in various tasks such as beginning and setting up new projects and helping to ensure that all projects run a smooth course throughout construction.
Allen is a natural leader who brings over 30 years of Commercial and Institutional construction experience to the Saywell team. Born and raised in Montreal, Allen started working as a Fireman and began his construction career simultaneously in 1989 working as a sheet metal worker. Throughout his career, Allen has acquired a deep understanding of the importance of teamwork and communication. He also developed an outstanding skillset for detail and obtained his ticket as an Architectural Sheet Metal worker. In 2014, he moved to BC to continue his passion for construction supervision. Allen takes immense pride in craftsmanship and values organization, leadership and managing details that ultimately deliver excellent results for clients.
David is a highly motivated frontrunner with an established 5+ year track record in overseeing the construction of multi-million dollar commercial, automotive, institutional, and multi-unit residential building projects. Serving as a detail-oriented construction supervisor on multiple commercial projects, David demonstrates the value of planning ahead, adhering to project timelines and building partnerships. He works collaboratively with our valued trade partners, architects, engineers, sub trades, vendors and local officials to ensure completion of a project within time and budget.
Michelle is the face and voice of Saywell Contracting. New to the role, she looks forward to taking on the challenging, multi-faceted position of Office Coordinator. Michelle also functions as a liaison for accounts payable while reporting to our Controller.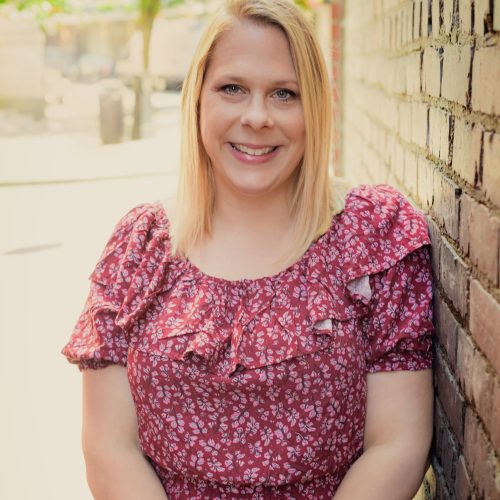 As our new Office Assistant, Jessica is the face and voice of Saywell Contracting. New to the team, she brings with her many years of administrative and customer service experience and looks forward to taking on this challenging role. Jessica's welcoming demeanour makes her the perfect first point of contact for clients, subcontractors, and visitors when they call or step into our office. She is a great team player and enjoys assisting our Project Coordinators and Accounting team in various administrative tasks and is always looking to help where and when she can.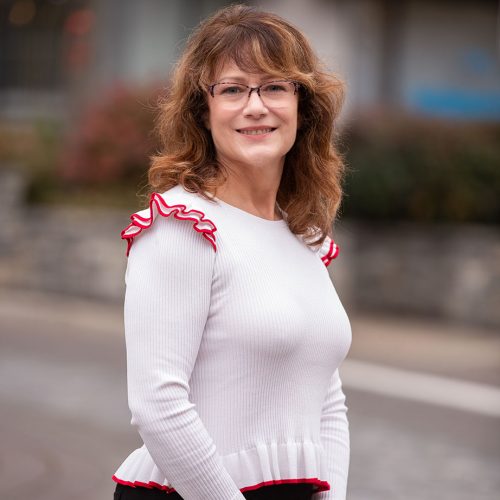 Denise has been working with Saywell Contracting for over 10 years. She is a valued team member who always goes above and beyond to assist the team and keep the office organized. You will always find her with a smile on her face bopping around the office lending a hand or running errands between construction sites and the office. Denise stays on her toes ready to lend a helping hand.
"Through the project Saywell Contracting demonstrated an aptitude for coordination, consultation and communication… We look forward to working with Saywell Contracting on future projects in the community and highly recommend them. They have provided the resources and expertise to successfully exceed our expectations"
 – Nanaimo Aboriginal Centre